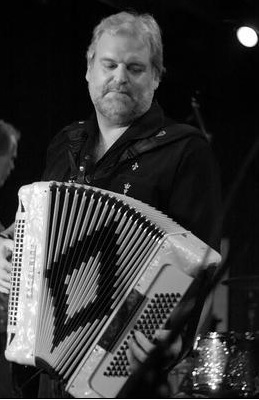 Nice news for New Orleans - in an article by Steve Hochman of the L.A. Times, the New Orleans Musicians Relief Fund's ReDefine 8/29 Download track "Poor Man's Paradise" is picked as one of the best post-Katrina songs about social change by New Orleans critic Alex Rawls.
Hochman writes that Rawls has listened to Katrina songs and finds "the vast majority well-meaning . . . but, in his view, missing the mark." But Rawls does enjoy ""Poor Man's Paradise," the title track of a new album by local roots-rocker Johnny Sansone."
Rawls said, "The ones that don't work try to dramatize it, and it was already incomprehensible and dramatic beyond belief. Trying to frame Katrina in poetic language makes the language look poor. Trying to fit a hurricane in the rhyme scheme makes the whole experience seem small. These songs, the best of them, catch the details of how someone's life changed."
Here's your chance to unleash your inner rock critic for $19.29
(DOWNLOADS)
. The New Orleans Musicians Relief Fund has selected 20 Katrina-related songs by local and international artists, and proceeds benefit our city's displaced musicians.
Rolling Stone Magazine's David Fricke gave the ReDefine 8/29 download four stars as "topically acute mp3s by Crescent City stars and out-of-town friends. Kaiser Chiefs donate "Out of My Depth, a fine new stomp that sounds like a pissed-off Badfinger, and Doctor John is among the locals singing for his neighbors. Ian Hunter's "How's Your House" comes in video form; grim newsreels of the devastation that show why projects like this are still necessary, two years after the flood.
Let us know which songs you like, and let your local radio station know, too. From REM's new live Dublin track of "South Central Rain" to James Andrews "Sixth Ward Soul," every style of music is represented, and many of the tracks are exclusive to NOMRF.
We have Ian Hunter; the late Barry Cowsill; Dr. John; The Kaiser Chiefs; The Subdudes; Bryan Lee; Edwin McCain and Maia Sharp; Backyard Tire Fire; Craig Klein; the dB's; Chicago Farmer; Susan Cowsill; James Andrews; The Rev. Goat Carson; John Rankin; Beatin Path; Spencer Bohren; and Joe Topping.
These songs are helping spread the story of the largest cultural diaspora since the dust bowl.
WWOZ's David Freedman explains in the Hochman article, " "People live the music." Key, he adds, is that many people are gone. "We're still missing 200,000, minimum. It's hard for people to really grasp how important this neighborhood business is in the city of New Orleans. Every high school marching band has its own sound and rhythms. You can tell where Mardi Gras Indians come from if you have the knowledge of the geography that's expressed in their chants.
"The problem is we don't have neighborhoods." "
http://www.nomrf.org/Redefine829Download.html